​Letting go of grief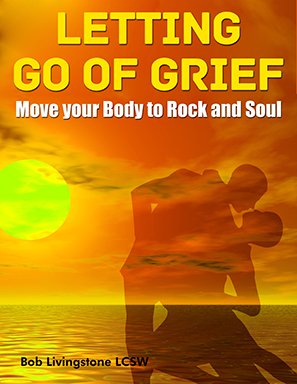 Letting go of Grief: Move Your Body to Rock and Soul teaches you how to work through your losses. These losses could be the death of a loved one, the end of an important relationship or other trauma. Grief is an evolving process and you will learn what the term acceptance means. It means that you will always have the option of honoring your loss, but you don't have to be continually consumed by it. In this book, you will learn to find a landing place in your heart for grief. You will learn to embrace the pain instead of being afraid of facing it. You will discover the peace of mind and understanding you have long been searching for.
Beyond Marital Conflict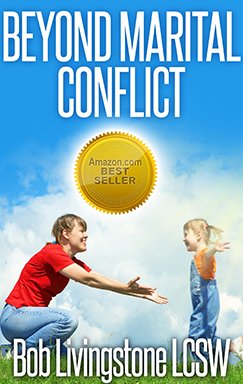 This is a book for those who are divorced and have no intention of reuniting with ex-spouses.
Beyond Marital Conflict: Divorce Recovery for You and Your Children teaches how to move forward after the breakup. The book describes and dissects high conflict divorce and offers concrete solutions that you can implement immediately. The benefits you will obtain here are: having a closer relationship with your children, having an improved, less warring relationship with your ex, lowering the stress in your life and being able to have a stronger bond with those you love. You are asked to take a focused look at your role in the conflict and what positive changes you could make to improve the life of your children and yourself. The devastating breakup is assessed from the parent's perspective and the origins of parental pain are discussed. Transforming this pain to a healing place for your family is also highlighted. The angst that your children experience on a daily basis and the dysfunctional behavior they exhibit are explored as well. Strategies to truly move them out of the middle of the conflict between you and your ex-partner are talked about. You will hear about the experience of a therapist working with families like yours and hopefully you will gain more insight into your issues. I invite you to take perhaps the most important journey in your life.
Unchain the Pain: How to be Your Own Therapist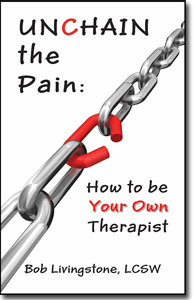 The answer to all your problems lies within you…
For years we've learned we can only figure out what makes us tick by seeking help from teachers, politicians, therapists, or celebrities. Bob Livingstone's Inquire Within Program shows we all have the power to heal ourselves and the wisdom to find answers to our most overwhelming questions. And yes, we can learn to tolerate the often-tumultuous process of discovering answers to the hard questions.
Inquire Within is a new model for self-discovery and recovery from psychological wounds. Therapist Bob Livingstone presents this material to readers for the first time in Unchain the Pain: How to be your own Therapist. This is the first book that teaches how self-questioning can resolve internal conflicts and help you discover joy in your life.
The Inquire Within Program can transform dysfunctional states to elation. Unchain the Pain is a breakthrough book; a tool all readers can use to teach themselves the benefits of self-analysis and come away happier and filled with a new perspective on their lives.
Press Release | Media Kit | Questionnaire
The Body Mind Soul Solution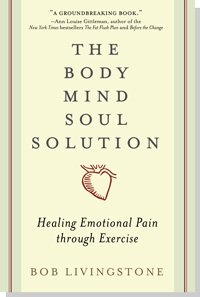 New! Preview the Introduction.
The relationship came to an end years ago, but not the grief that accompanied it. Sorrow over the loss of a loved one seems only to grow. Teenage angst painfully survives decades. Anger bred by unresolved issues wounds those you care for most.
The Body-Mind-Soul Solution will change all that, and do it simply, with results that are often quick and dramatic. To the goal of improved physical health through exercise, it adds that of improved mental health, which is accomplished by integrating into daily workouts the psychotherapeutic technique of self-questioning.
Designed by a psychotherapist and clinical social worker and practiced with success by many of his clients, The Body-Mind-Soul Solution ultimately weds the body and mind in a sense of higher self. For not only does it break down painful obstructions to well-being, it provides passage to what makes being serenely whole.
Redemption of the Shattered: A Teenager's Healing Journey Through Sandtray Therapy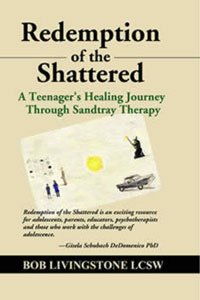 Bob Livingstone describes in dream-like sequences his personal therapeutic experience while undergoing Sandtray Therapy to address the loss of his father during adolescence. He takes the reader through the processing of feelings until the good and bad are fully integrated.
Excerpts